Magnetically Controlled Casting Process
Tech ID: 23383
/ UC Case 2010-032-0
Patent Status
United States Of America
Issued Patent
10,010,933
07/03/2018
2010-032
Brief Description
Current casting methods that produce features in a solid material with rapid prototyping techniques require highly specialized and expensive equipment. Further, these types of equipment must be programmed before each casting to achieve the desired results. Also, these traditional casting processes are synthesized either through layer-by-layer deposition which can be very time consuming or by mixing non-soluble components together which leads to heterogeneities and reduction in performance.
Full Description
UCR Professor David Kisailus has developed an exciting one-step casting process that produces solid materials displaying controlled structural ordering into a wide range of sizes and shapes. The casting process utilizes a liquid material that is placed in a magnetic field and the liquid material solidifies over a ferrofluid resin/metal interface. The magnetic field allows for the ferrofluid to produce predictable and controllable patterns into the liquid material. The range of patterns generated includes honeycombs, labyrinths, spikes, ridges, and concentric rings.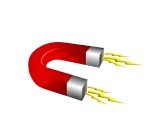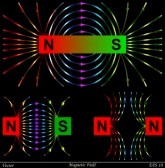 Advantages
This exciting technology offers several advantages over traditional casting processes while producing similar results such as the ability to control the casting process, lower production costs, scalability of the casting process, and the ease of production. Further, the solid materials produced can be used as molds for casting of other organic and inorganic materials.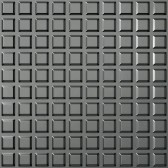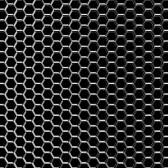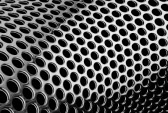 This casting process can fabricate molds that can be used in rapid prototyping, composite structural materials, complex energy storage devices, and microfluidics. Some of the materials that can be produced or grown in these molds include biological materials (i.e. cells, tissues), organic materials (i.e. polymers, chemotherapeutics), and inorganic materials (i.e. structural ceramics, catalysts, semiconductors).
The University of California is actively seeking licensing partnerships for this technology. A US non-provisional patent application is pending for this technology.