Metal Binders for Drug Discovery
Tech ID: 25091
/ UC Case 2015-289-0
Background
The use of compound or fragment libraries are being increasingly used in drug discovery as rational drug design has become more sophisticated and high throughput techniques have made screening these types of libraries faster and less labor intensive.
Technology Description
UCSD researchers have developed a focused library of small molecular pharmacophore fragments useful in drug discovery research. Comprising several hundred fragments focused around certain chemical motifs it provides another resource to investigate targets with affinity for a variety of metals.
SAMPLE DATA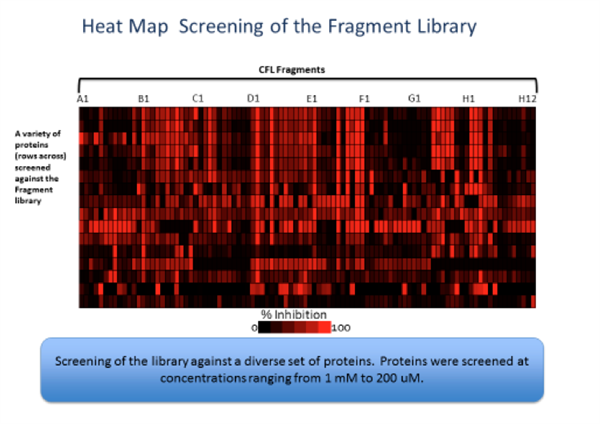 Intellectual Property Info
A provisional patent application has been authorized and is being prepared.