Assay for Oligonucleotides in Serum Without Extraction or RT-PCR
Tech ID: 29566
/ UC Case 2016-359-0
Background
There is increasing interest in the use of oligonucleotides for both therapeutic and diagnostic purposes for a variety of diseases, including cancer. Current methods for their detection, necessary for monitoring treatment or disease progression are limited by several factors, most often including the need for amplification via PCR. For all samples, PCR requires extraction from biological fluids and, for therapeutics, such amplification is not compatible with oligonucleotide modifications designed to increase serum half-life and cell penetration.

Brief Description
Prof. Ameae Walker's laboratory at the University of California, Riverside (UCR) has developed an assay to quantify oligos in sub-picomole amounts without the need for sample purification and amplification. This new competitive assay is called an ELOHA (Enzyme-Linked Oligonucleotide Hybridization Assay).
The method is illustrated in Fig. 1, below. Capture Oligos that are to hybridize with an oligo to be measured are covalently linked to a plate (1), a Detection Oligo, with the same sequence as the oligo to be measured, has a conjugated label, such as horseradish peroxidase or biotin. The Detection Oligo then competes with the oligo of interest for binding to the Capture Oligo (2). Once the hybridization is complete, the unbound oligos are washed away (3). A colorimetric readout is produced (4) to inversely quantify the oligo of interest.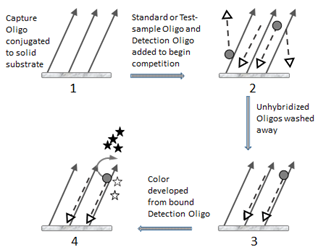 Fig. 1 Schematic of the ELOHA assay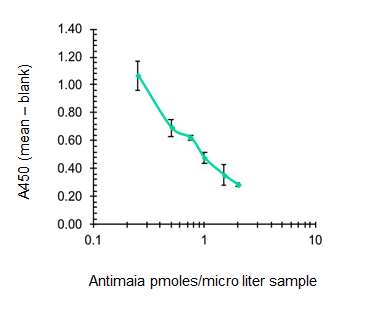 Fig. 2 shows the use of an ELOHA for amounts of Antimaia in mouse serum. Antimaia is a splice modulating oligomer therapy for breast cancer developed in the UCR lab of Prof. Walker.
Advantages
Inexpensive, efficient, sensitive, specific, reproducible method to detect oligonucleotides directly in serum/plasma
Method may be used to measure morpholino oligonucleotides and oligonucleotides with 3' cell-penetrating peptides or octaguanidine derivatizations, as well as natural sequences such as miRNA.

Applications
Drug development
Pharmacokinetics
Monitoring pathophysiology and treatment efficacy in a variety of diseases.
Patent Status
United States Of America
Published Application
20190136302
05/09/2019
2016-359