System and Method to Improve Human Memory Using a Video Game
Tech ID: 32075
/ UC Case 2014-531-0
Background
The rising popularity of video games has spurred significant interest in how video games may alter the brain and behavior. The UCR Brain Game Center has developed a memory training application that is based on over a decade of cognitive and neuroscience research. Recollect is the product of a multi-faceted research project developed to answer questions related to working memory improvement, brain plasticity, and issues surrounding attention and reinforcement within cognitive training programs. Players are immersed into a game environment where they must perform and improve upon different cognitive tasks in order to advance to new realms and unlock advanced features. Our cognitive tasks are coupled together in a reward-based framework that reinforces user adherence to the program and maintain training efficacy.

Brief Description
Dr. Aaron Seitz and his team have designed multiple tablet-based applications such as Recollect in order to improve memory. Using a video game approach activates cognitive processes while making standard psychological paradigms more engaging. This technology trains participants on various gamified memory tasks where multiple contexts are combined to exercise memory processes in attempt to determine if we might see gains in memory on typical real-world situations. Recollect also offers several built-in assessments aimed at measuring cognitive functions such as working memory, executive functioning, fluid intelligence, and much more. Recollect has been used in children, college students, older adults, and individuals with cognitive deficits (e.g., ADHD, ASD) with the hopes of developing assessments and training programs that are sensitive to the needs of all populations.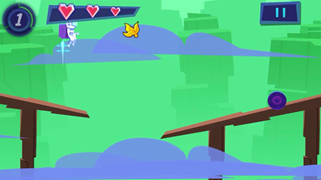 Fig 1: Image of the working memory training game Recollect.
Suggested uses
Designed for all age groups interested in fun and effective brain-training

Patent Status
United States Of America
Published Application
20150355760
12/10/2015
2014-531
Related Materials