Method to Reuse Multielectrode Arrays in Rodents
Tech ID: 29946
/ UC Case 2018-544-0
Background
Current methods to study and measure brain activity in rodents are expensive and do not allow the animals to move freely. For example current methods include affixing multielectrode arrays (MEA) to a rodent's skull with dental cement. This unfortunately does not allow for the reuse of the MEA since the dental cement reduces the MEA's recording fidelity and the MEA may break when it is removed after use. A recent paper describes a method of 16-channel scalp EEG in mice and the ability to record visual evoked potentials, but the mice were fixed in a stereotactic frame and not freely moving (Kim et al., 2017). A method to allow for the reuse of MEAs and the measurement of brain activity in mobile rodents during wakefulness is desirable.

Brief Description
Researchers at the University of California have developed a protocol to enable the reuse of MEA probes. Using this protocol, the MEA probes can be carefully peeled off undamaged from a protective layer, cleaned with ethanol and stored for re-use. In addition, at each reuse the measured electrode impedances remain within the normal range set by the manufacturer for every channel and the probes may be reused up to six times. This protocol is an improvement over the existing published protocols in that (1) these particular MEA electrodes are available commercially in a variety of configurations; (2) the MEA can be reused a number of times in order to record EEG in freely moving mice.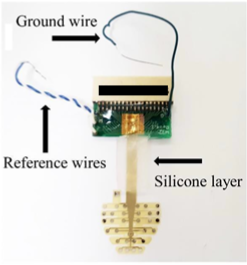 Fig. 2 Setup of MEA EEG that allowed for enhanced reusability.
Suggested uses
Enables the reuse of MEAs in rodents and the significant reduction in supply expenses for animal studies.

Patent Status
Patent Pending