Integrated Bidirectional Optical Amplifier (BOA) for Optical Interconnects
Tech ID: 23013
/ UC Case 2013-070-0
Description
By exploiting non-reciprocal magneto-optic micro-ring resonators, a single hybrid III-V semiconductor optical amplifier can be effectively integrated to provide crosstalk-free bidirectional interleaved WDM communication for intracard active optical interconnects.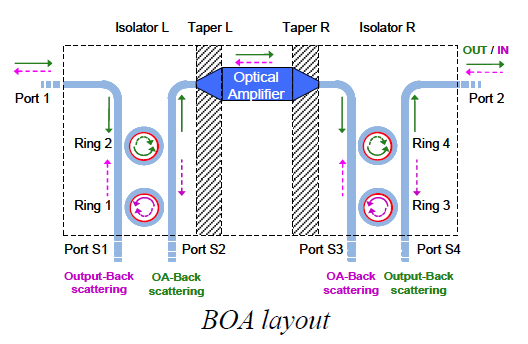 Advantages
• High throughput

• Small form factor

• low cost

• Large volume

• Integration

• CMOS compatibility.
Applications
• Optical interconnections

• Integrated communication networks

• Integrated sensor systems
This technology is currently available for licensing. Patent pending.